Welcome To Our Practice
Elmwood Family Physicians is a private group practice dedicated to provide personalized and comprehensive family medical care of the highest quality. We treat a wide variety of patients including both acute and chronic illnesses for adults, adolescents, children, infants, expectant mothers, and older adults as well.

Our goal is to provide all possible preventative, diagnostic, and therapeutic care for each of our patients. In that effort, we have established the practice as one of the few "paperless" primary care offices. This helps to maintain concise, accurate, secure, and easily accessible patient records easing the usual burdens of office logistics.

Our spacious facility is specifically designed to help make every visit as pleasant as possible. The waiting room is comfortable and each of our exam rooms is well equipped with everything needed for full physicals, pre-operative clearance exams, and more acute problems as well as minor office procedures, traditional women's health including PAP smears, sports medicine therapy including joint injections and immunizations for children and adults alike. On site, other services include EKG's, Pulmonary Function Tests, vision/hearing screens, cholesterol and sugar reading, diabetes management, urinalysis and laboratory services.

Above all, the atmosphere at Elmwood Family Physicians is professional and compassionate and you will always be treated with dignity and respect. We appreciate the opportunity to serve your health care needs and ensure your experience will be a productive as well as a pleasant one.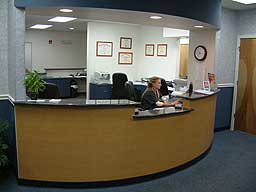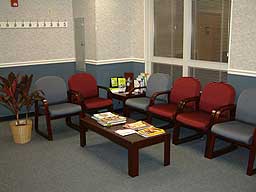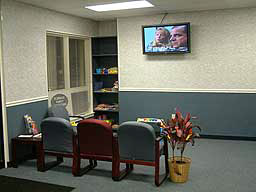 Elmwood Family Physicians
777 Route 70 East, G-101
Marlton, New Jersey 08053
Tel: (856) 983-9939
Fax: (856) 983-9936
Tabernacle Family Physicians
1529 Route 206, Suite # L
Tabernacle, NJ 08088
Tel: (609) 268-0707
Fax: (609) 268-7191